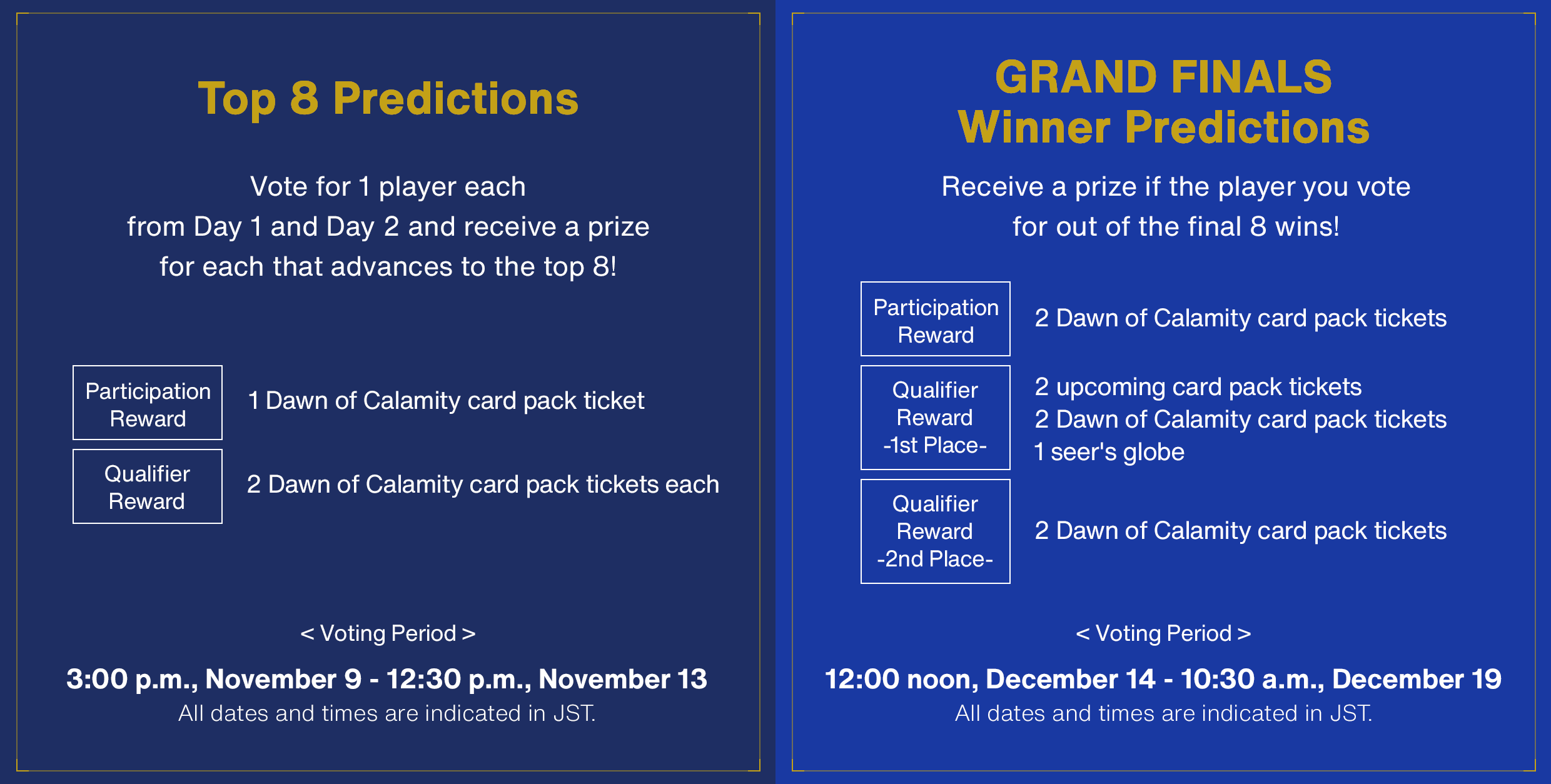 Notes
- Each user can only participate in the event once.
- Participatory and winning rewards will be sent directly to your crate.
- Rewards will be sent out after the event ends.
- You may not be able to vote if the event period ends while you are on the voting page.
- You may not be able to share your votes on Twitter if your phone is not running the latest OS.
- Voting is only available through the smartphone app. You cannot vote via Steam.